Introducing Mugen musou – Shiguchi Maple/Walnut 50:50!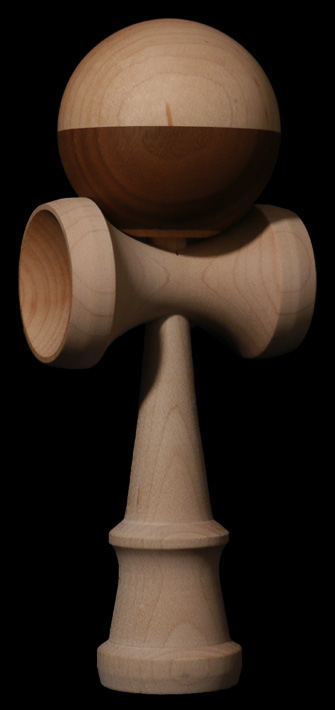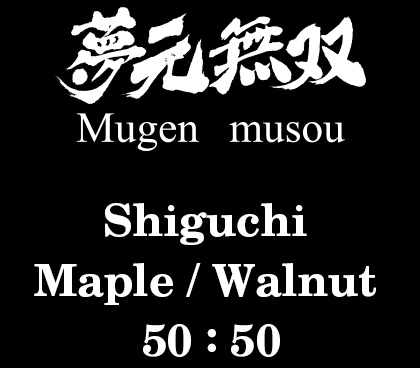 We are proud to announce new series of Shiguchi. This time we are releasing Maple/Walnut 50:50! Half split dark colored Walnut with light colored Maple with increase tracking of rotation and hole. And With new feature of bigger radius maple shiguchi increase tracking even more! Same as Shiguchi Musou, Tama and 3 cups of dual angled edge ken are painted with matt finished micro grip paint. This paint gives perfect amount of stickiness + slipperiness right out of the box.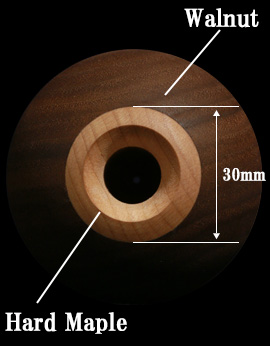 Walnut is one of the world's three precious woods counted alongside teak and mahogany. Even without painting, it is a beautiful wood finished in a beautiful dark brown with gloss on the surface. It is often used for furniture and musical instruments because of less distortion deformation and excellent impact resistance.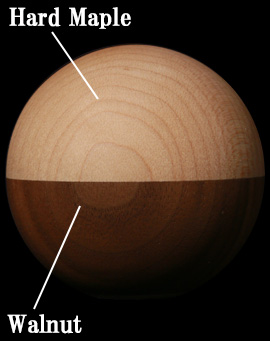 Hard maple is a family of deciduous broad-leaved maple grows in Canada and the northeastern United States. Which is really strong to the impact, so kendama will less likely to get damaged because of excellent durability. In addition of using hard wood, it will definitely satisfy you with great spike sound.