WORLD KENDAMA RANKING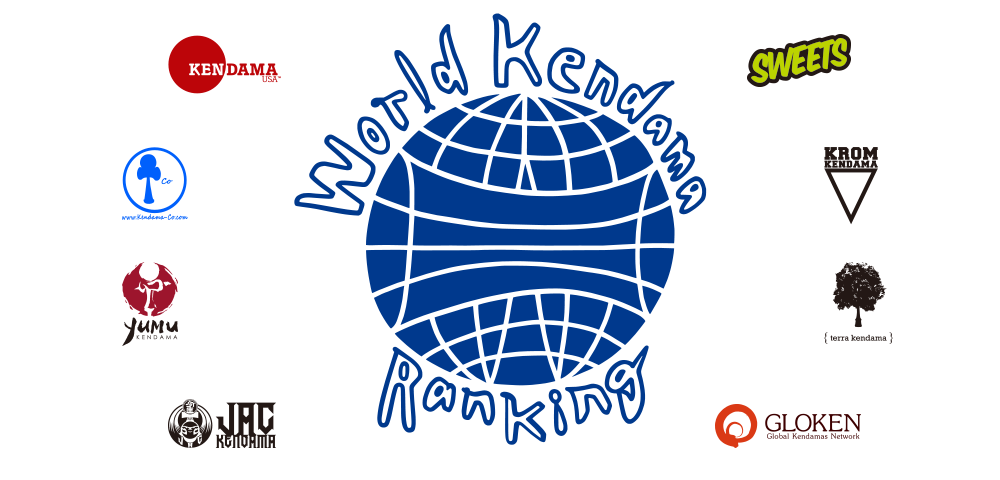 Currently, kendama competitions and events are held all over the world
and a lot of players have been active globally spanning
countries and regions over the nationality.
To develop and expand the Kendama community,
we have categorized each competition and set the points
corresponding to the scale and level.
We are starting the world ranking system on the
basis of points earned by the player throughout the year.
March, 31st 2016
Global Kendama Network

Please dowload PDF files for more information.
| RANK | NAME | COUNTRY | POINTS |
| --- | --- | --- | --- |
| 1 | Wyatt Bray | | 1,816 |
| 2 | Bonz Atron | | 1,629 |
| 3 | Lukas Funk | | 1,475 |
| 4 | Zack Gallagher | | 1,341 |
| 5 | Nic Stodd | | 1,243 |
| 6 | George Marshall | | 883 |
| 7 | Jake Fischer | | 801 |
| 8 | Nick Gallagher | | 536 |
| 9 | Jarod Porter | | 478 |
| 10 | Brandon Meyer | | 457 |
| 11 | Taku Hatanaka | | 430 |
| 12 | Thorkild May | | 379 |
| 13 | Nick Noguera | | 353 |
| 14 | Rodney Ansell | | 338 |
| 15 | Mikey Schelling | | 283 |
| 16 | Li Ho Cheung | | 273 |
| 17 | Satoru Kubota | | 250 |
| 18 | Eli Cory | | 208 |
| 18 | Kris Bosch | | 208 |
| 20 | Terence Kawamoto | | 205 |
| RANK | NAME | COUNTRY | POINTS |
| --- | --- | --- | --- |
| 1 | Bonz Atron | | 786 |
| 2 | Nic Stodd | | 710 |
| 3 | Wyatt Bray | | 515 |
| 4 | Jake Fischer | | 505 |
| 5 | Taku Hatanaka | | 385 |
| RANK | NAME | COUNTRY | POINTS |
| --- | --- | --- | --- |
| 1 | Lukas Funk | | 1,430 |
| 2 | Zack Gallagher | | 1,338 |
| 3 | Wyatt Bray | | 1,235 |
| 4 | George Marshall | | 880 |
| 5 | Bonz Atron | | 840 |
| RANK | NAME | COUNTRY | POINTS |
| --- | --- | --- | --- |
| 1 | Nick Gallagher | | 250 |
| 2 | Rodney Ansell | | 175 |
| 3 | Caleb Jeffries | | 125 |
| 4 | Tana Hack | | 88 |
| 5 | Soma Kanemoto | | 64 |