Take a close look at another Mugen Musou!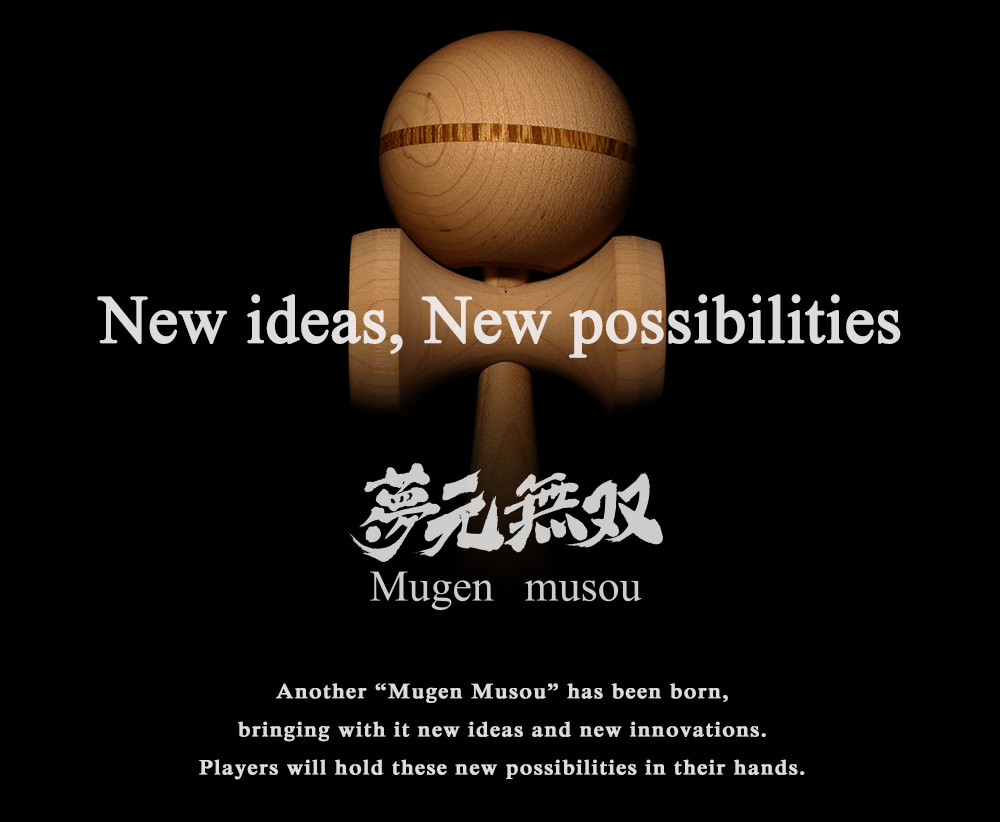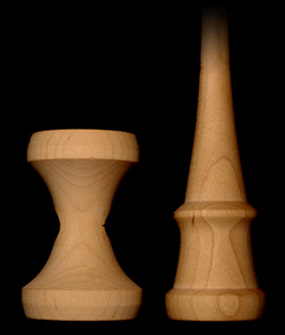 This Mugen Musou has dual angled edges on the rims which are different from regular kendama's straigt rim or former Musou's runded rims. This gives more contact point to help stabilize the stall trick.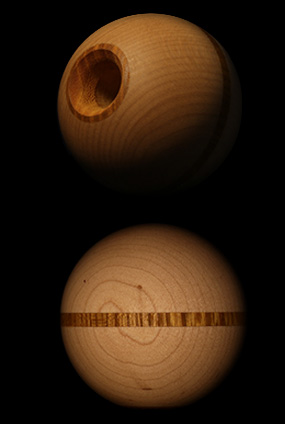 Used a technique called Shiguchi to make the tama.
Tama with keyaki stripe between 2 pieces of maple, to connect 3 pieces of wood, piece of keyaki is inserted. Keyaki piece gives more durability to the tama and also gives better tracking of the hole. Dual angled edge bevel will help consistency of tricks with 21.5mm sized hole.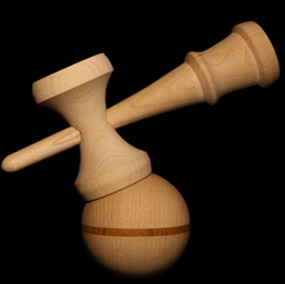 Changed ken size to 16.3cm. Sarado is placed bit low right out of the box, took away hole on the base cup, and an adjustment of whole balance of the ken gives lower angled lunar.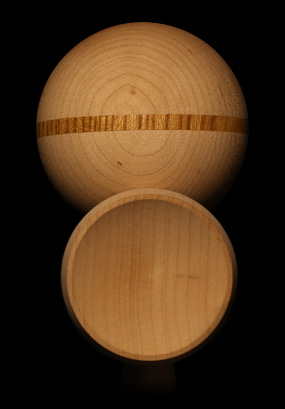 Tama and 3 of the cups are painted with matt finished micro grip paint. This paint gives perfect amount of stickiness + slipperiness right out of the box.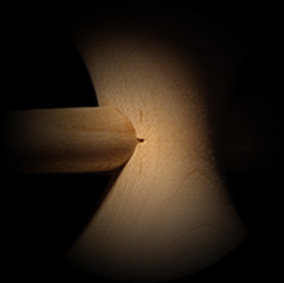 Former Musou took away many steps to change the string replacing hole to a slit. With improved string slit, no more chipped slit!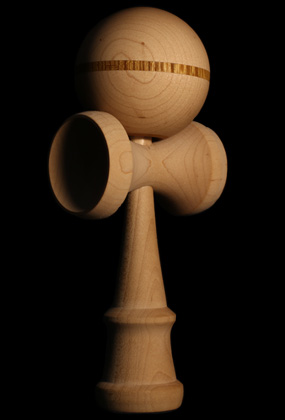 Used hard maple and keyaki to give premium feeling.