DENDAMA Version 2.0 "Gummy" Series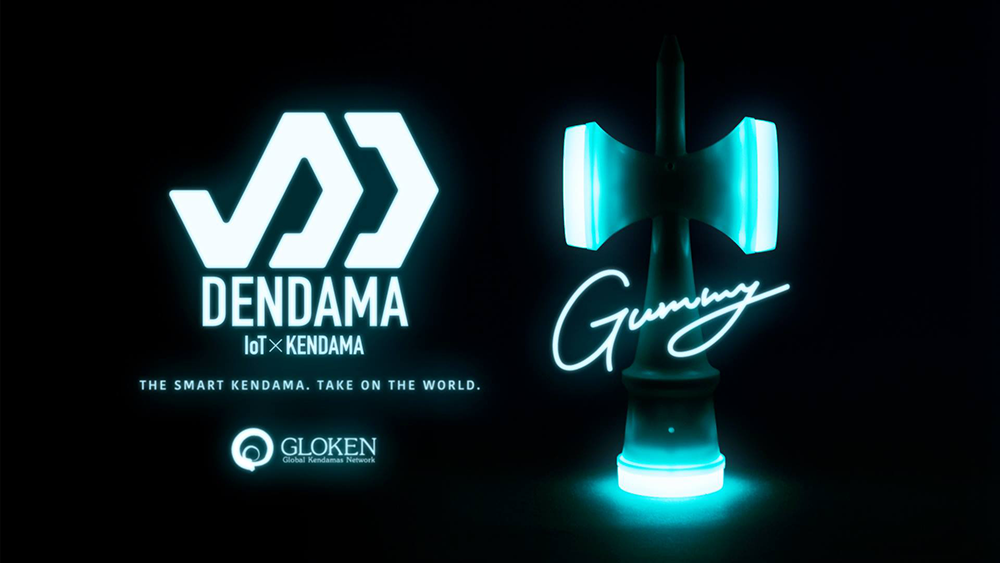 DENDAMA Ver. 2: "Gummy" Series
DENDAMA is a modern innovation in Kendama. It connects to your phone and allows you to connect with Kendama players around the world, making it the world's first Smart Kendama. DENDAMA has newly come under the supervision of GLOKEN. DENDAMA has been revamped completely into "DENDAMA Ver. 2". Starting with the shape, we reviewed the entire product. Stall tricks like Bird which were impossible to register have been added in the new features. A rubber paint coating was added to the Tama to improve balance tricks like Lighthouse and Lunar. Most importantly, the original shape was large and clunky in order to house the infrastructure, but we have carefully designed into the shape of a normal-sized Kendama to improve trick performance.
The DENDAMA logo has also been renewed. The two D's are solid but flow, and they remind us of 90's subculture. We made it in a radical electronic style, blending the styles of the new generation with the old. Looking carefully, you can find a check in the logo as well. It represents the checks you receive when you clear tricks in the smartphone application.
DENDAMA Ver.2's first release, "Gummy" features a pop colorway like gummy candies. GLOKEN will supervise not only the Kendama itself, but also help create the digital content for the app. You're going to love it.
Manufacturer: DENDAMA Co. Ltd.
Under the supervision of Global Kendamas Network.
Release: July 21st at Kendama World Cup.