KENDAMA WORLD CUP 2017
TRICK PRACTICING APP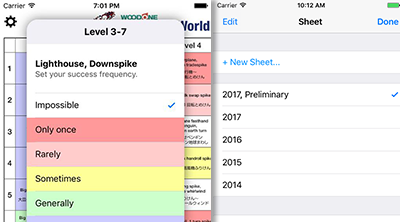 This free App is going to help you prepare for KWC2017!!
This year app contains 2014-2017 trick lists!
Also, by allowing sheets to be added, you can record the tricks you use for qualifying round, or you can list the skills you want to practice.
It visualizes your proficiency level of each KWC2017 official trick. Download the app and get ready for KWC!

Kendama World Cup Archives