Kendama World Cup is a competition to compete the score corresponding to the trick success.
Players can choose tricks from trick list which includes 100 of different level (level 1 ~ 10) classic to trend tricks.


Check out the KWC2016 official trick videos and get practicing!

Kendama World Cup 2016
Trick Practicing App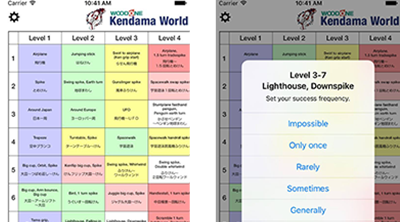 Come and watch the KWC 2016!

Besides the main competition, there will be mini games, live performances and more! Watch heated kendama battles between top players from around the world up close!
There will be stalls selling a huge selection of kendamas and related goods in the venue! Get your hands on some rare and limited edition items!
We will have lots of free games anybody can join. There will be many prizes to be won!
There is no admission charge for the Kendama World Cup, so don't hesitate to come and enjoy this once in a lifetime experience!
There will be lots of live performances including "Zoomadanke"!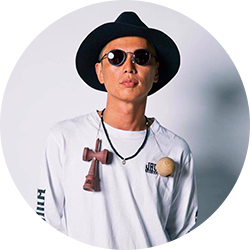 Known as a pioneer of Japanese "street kendama", NOB spreads Kendama love and joy by organizing events, doing stage demonstrations and hosting workshops for kids. Kendama players all over the world support NOB as a kendamas leading figure, uniting communities throughout the world.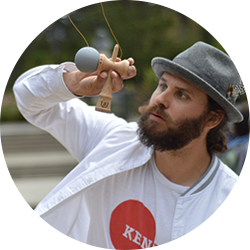 Jake is a professional kendama player for Kendama USA who has been playing a big role in the kendama community. He introduces lifestyle elements into the game, making him popular with fans all around the world. He has been an official MC for the Kendama World Cup and World Kendama Free Style Championship "Catch and Flow".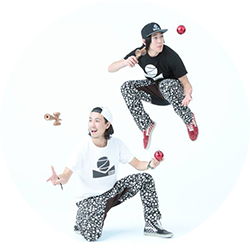 Zoomadanke are one of the most famous professional kendama performance acts in Japan. They are pioneers who blend the elements of dance and music together to create a new style of kendama. Their stylish and acrobatic performances have captured the interests of many people outside of Japan. They now get invited to many events and TV shows in Japan and overseas including America, Italy, France, The Netherlands, Taiwan, Malaysia and Brazil.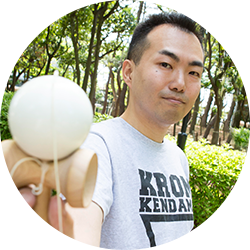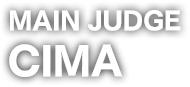 Cima is a legendary Japanese kendama player who has invented original tricks and made many tutorial videos for an international audience. He was the champion of European Kendama Open 2014 in Denmark. Many kendama players all over the world respect him for what he has done for the community and his high level of technique.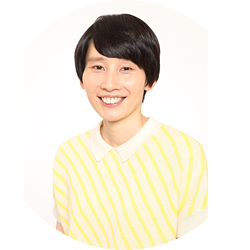 From Japanese famous comedian duo Harisenbon.
Spreading joy of kendama and searching more possibilities of kendama.
Shs has been playing Kendama since she was a child.
JKA 3rd dan ranking.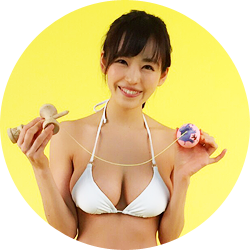 Nihon University College of Art Faculty of the Cinema department acting course graduation.
Japanese model, film actor and stage actor.
Been getting 1st place on Amazon DVD ranking 8 times in a row.
Performed on KWC 2016 trick video.


Hatsukaichi City Sports Center Sancherry
6-1-1, Kushido, Hatsukaichi, Hiroshima, Japan
tel:0829-31-5980

Contact
Global Kendamas Network (GLOKEN)
https://www.gloken.net/en/contact/

Hiroshima Electric Railway Miyajima Line (Hiroden No.2)
10-minute walk from Hatsukaichi-Shiyakusho-mae (Hera) Station
10-minute walk from Miyauchi Station

Hiroden bus bound for Hiroshima or Ono
2-minute walk from Nanao-chuggako Bus stop

JR Sanyo Line
10-minute walk from Miyauchi-Kushido Station
【主  催】 Kendama World Cup Hatsukaichi 2016 実行委員会/(一社)グローバルけん玉ネットワーク(GLOKEN)
【大会企画競技運営】(一社)グローバルけん玉ネットワーク(GLOKEN)
【共  催】 廿日市商工会議所/広島西部木材同業組合/(一社)はつかいち観光協会
【協  力】 広島県西部木材青年協議会/廿日市商工会議所青年部/廿日市市木材利用センター/はつかいちワクワク塾/(株)イワタ木工/砂原夢企画/廿日市駅通り(けん玉通り)商店会/(株)FMはつかいち
【後  援】 廿日市市/廿日市市教育委員会/佐伯商工会/大野町商工会/宮島町商工会/(一社)宮島観光協会